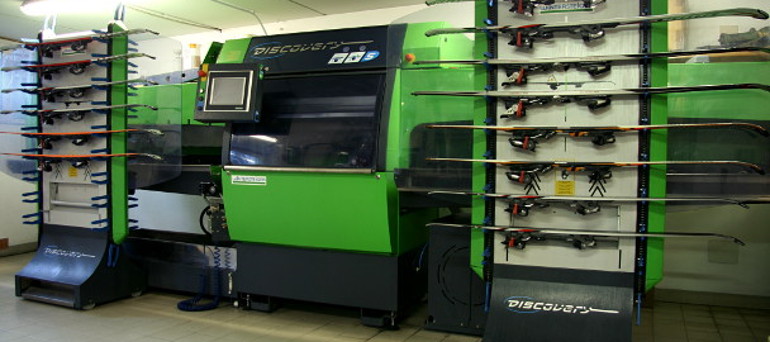 Ski repairs of Bormio Ski & Bike
Repairs
More than 40 years ago Rino would use files, candles, spatulas and wax to prepare skis for his customers, and he taught his children the same techniques for many years. Now one of them, Danilo, helped by his team of qualified, knowledgeable staff at the Bormio and Bormio 2000 shops, equipped with the latest world-class machines like the Wintersteiger Discovery, continues the profession with the same dedication as his father.
Your equipment is safe in our hands; thoroughly checked, repaired and prepared, so you can enjoy skiing in complete safety.


Binding settings
With the help of the Wintersteiger Speedtronic we use the latest technology in setting your bindings: the release mechanism of every single binding, at the toe and heel is individually checked, letting us make sure that they work properly, and measure the recommended release values to ensure they are correctly calibrated.
Once the necessary data is inserted - weight and height of the skier, ability, age and size of boot - we can adjust the bindings according to the ISO 11088 guidelines.